via
This is a random post… Just some loose ends that I have been thinking of lately. :)
I have tried in the past to get with the GFC program, but I never loved it. I stuck to Bloglovin' because it was easier for me… now it looks like BL is taking over! If you would like to follow me there I would love it! Just click this button to go to my BL page, and click follow!

On that note, have you guys seen my blog button? I would love to do a swap if anyone is interested. I only have one blog buddy on my sidebar at the moment, but I would love to feature your blog too!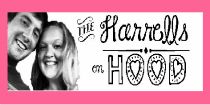 I think it's funny to see the random search keywords that bring people to my little corner of the internet. Some of the best I've seen recently are:
------------------------------------------------------------------
What random keywords have brought people to your blog?
Happy Thursday, everyone!
:)