Are you a business owner looking to get the
word out on your shop or website?
I would be happy to support your business and would be honored to host honest reviews, or giveaways. If you're interested, send me an
email
. As a rule, I will only host companies and products that fit my own lifestyle, that I know my readers will enjoy learning about.
******************************************
If you're interested in
swapping buttons
, please
email me
.
If we haven't "met" yet, I would love a little information about you and your blog first just so we can make sure it's a good fit. :)
Here's the fine print for swapping:
I do ask that you are a follower of this blog on Bloglovin' first—I of course would reciprocate if we swapped!

Buttons should be sized at 240 x 120 pixels.

As part of the swap, you'll have the opportunity to participate in an occasional swap feature and/or guest post. I will do these from time to time, and will email you with the opportunity ahead of time. :)

Here is my button: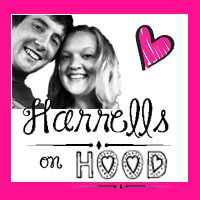 If you need a different size, just let me know, I would be happy to resize it for you.