As you might have already seen, I posted a Christmas wishlist already. I thought it would be fun to do another gift guide post, but this time kind of a random group of ideas for different personalities in your life.
These are all just random things I have stumbled across that I thought would be cute ideas for people in my own life… and with only 1 week of shopping left—maybe they will help you complete your own list!
For the artsy friend/photography nut in your life…
source
Boomf Instagram Marshmallows. How cool are these?! I definitely wouldn't want to eat them though…
For the long distance friend…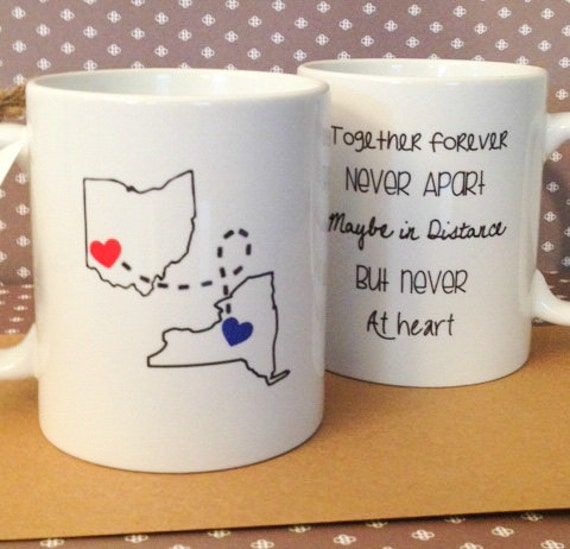 source
Long Distance Mug via BabyCakeLane on Etsy. These are SO cute and definitely on my gift list for a certain long distance friendship of my own.
For the athlete in your life…
Candy Colored Silicone Swim Cap/Sporti Ear Band/MPG Yoga Pullover
all via SwimOutlet.com
Swimoutlet.com is a great resource for all things sporty. They have clothing, accessories and more for every activity you could think of! Even if you didn't have a specific gift in mind, a swimoutlet.com giftcard would be great for any active person in your life.
For the culinary genius in your life…
source
Made with love cookie stamp from World Market. I would love to make cookies stamped with this! Such a personal touch for the baker in your life. If you're lucky, they might even give you their first batch of hand stamped cookies as thanks! :)
For the fashionista…
Stitch Fix Gift Card—Have you guys heard of Stitch Fix? After signing up and filling out a detailed style profile they send you a box with 5 handpicked items. Their professional stylists will pick out items they think you'll love based on your profile answers. You try it on at home, decide if you want to keep it or not and send it back. Over time the stylists learn your preferences so the boxes will get better and better! I gotten a box yet (I'm planning to after Christmas!)—but I would love to receive a giftcard to try it!
-----------------------------------------
**Also, if you haven't heard of Ebates yet I definitely recommend it for all your online shopping! Basically, depending on the website, Ebates gives you cash back for a certain percentage of your total spent. I use it a lot for Amazon, but they also give great cash back percentages for other stores too like Victoria Secret, Sephora, Macy's, Nordstrom and so many more! Just FYI these are referral links, but I would share Ebates with you regardless because it is such a great perk for online shopping! Plus, you get $5 just for signing up which is worth it in itself!
What is a gift idea for your personality type?
Stay tuned tomorrow for my gifts that give back post!
-------------------------

psssst...Today is Charity's Blogiversary! I'm helping her celebrate with this amazing giveaway!!


a Rafflecopter giveaway